Leon
, who lives at a wonderful co-owner, is
available for breeding
autumn 2014

We also plan for him to be father with our own Mango (and possibly also Lichi) from Aurora's latest litter with Zaribs Amran (see
litter 7
).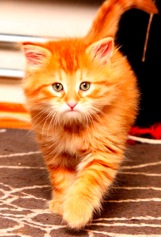 Litter 8
: Artemis and Saesar 2013-08-27, see also below




Happened 2014:

5 nov litter 10 : Snö - Bars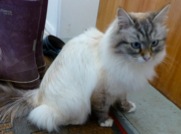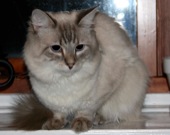 Snö is Porla's daughter (see
litter 6
)
After a failed trial last spring we are very happy that Snö now gave birth to 4 wonderful healthy kittens with Siberian Saga's Bars!
For more information see their
litterpage



18 Juni litter 9: Porla - Bars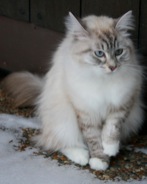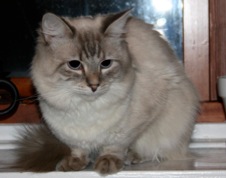 Porla and Bars gave birth to 2 wonderful kittens, both males. (pictures see
litter 9
) They have great new owners, but unfortunately I did not find anybody interested in breeding so Dis and Dimma will be castrated. This is why we continued to breed Snö with Bars (see above).



Happened 2013:

1. Our
Aurora
had a litter summer 2013.
The father is S*Zaribs
Amran
, n09 23

One of the kittens, Mango, stays with a co-owner
See
testmating
and the litter page (
litter 7
)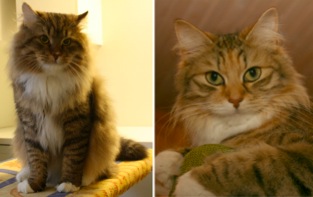 Amran Aurora

2. Vår
Artemis
fick en kull i augusti.
Pappan är S*SoijSens
Saesar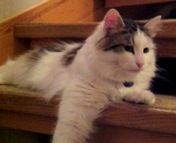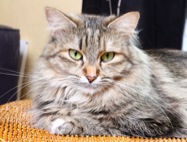 Saesar Artemis

Again Artemis got one kitten, which we keep for further breeding in order to keep our breeding line after Zoe. See Leon's own page for more pictures.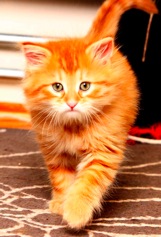 Leon



Happened 2012:
Our
Artemis
(grandchild of our Zoe) has met
Moberg
(owner S*Akilias).
They got kittens
23 May.
See
testmating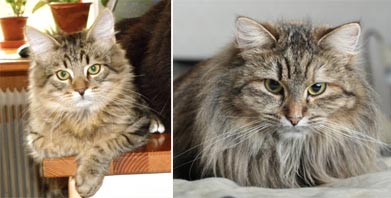 Moberg Artemis (Juno)
Artemis lives with Rosie och Fredrik in Älvängen, 3 mill north of Göteborg. They are guestwriters on my blogg so we can follow everything that happens.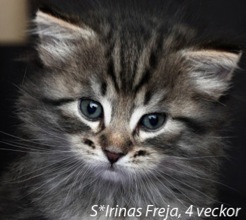 Freja, who is now called Addis (turned out to be a healthy male...) is now living with a wonderful family in the south of Gothenburg.
They might try to keep him fertile for a while and available for some matings during 2013.
Besides this, we finally found a Cs-carrier for our Neva
Porla
!
After a long trip to Burlöv outside Malmö (she was very tired on the train home) Porla hopefully is pregnant.
The 14th of May we will know a little more and will publish more details.
See
testmating
in pawpeds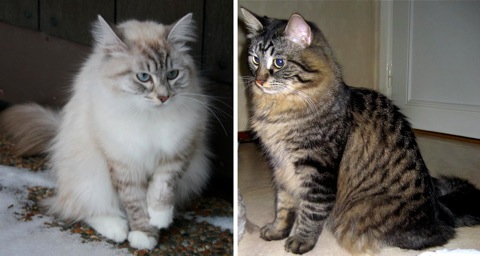 S*Snow Buddies Budderball
Snö was born the 28th of June!
See kittens -
litter 6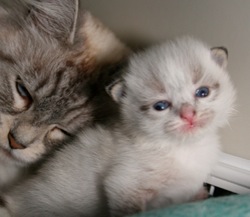 Snö is living with a co-owner.