Porlas first litter!

Mother: S*Älvnäs Fairytales Porla, ns 09 21 - Sire: S*Snow Buddies Budderball n 24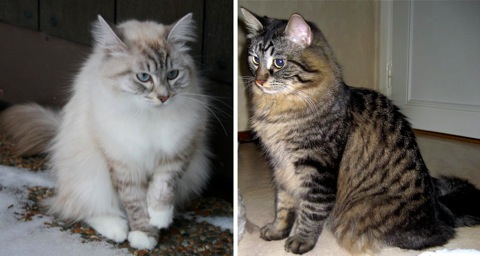 Porla is a fantastic cat, with a mild and easy character. Budderball seems to be the same, so naturally Snö (Snow) must become something really special!

The first Gothenburg-born Neva-kitten!
28 June 2012
Snö: ns 09 ..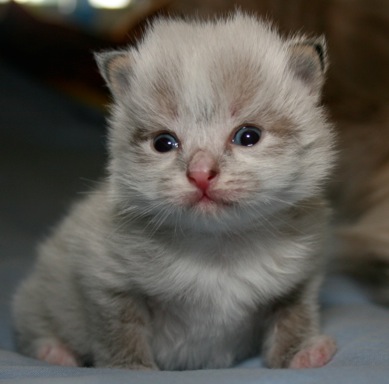 more pictures here




...and she has become really beautiful: some pictures from a visit last december:

below she is playing with her new friend, and in the other picture I put her mum above for comparison.